Welcome to Braintree Babe Ruth
If you are having an issue registering on the siPlay website. Please send an email to secretary@braintreebaberuth.org with your son/daughter's name, date of birth and your home phone number and I will make sure they are eligible for warm up days and this weekend's tryouts.

D1 Tryout Info for the 2020 Season !
When:

September 7
th
- 9AM or 1PM
September 8
th
- 9AM
- Sign up for 1 tryout time at warm-up days.
Where:
French's Common Field
next to Braintree Town Hall.
Who:
Boys/Girls age 12*, 13 to 15 born between
May 1st 2004 & August 31st 2007 are eligible for
tryouts.
Workout Dates:
Designed to prepare incoming players for the larger field.
Tuesday—Thursday, September 3rd - 5th from 5:30 PM to 7:00PM.
Workouts are

optional

, yet strongly recommended.
Registration:
All players must be registered online to attend workouts/Tryouts.
Age Requirements:
Anyone age 13 to 15 born between May 1st 2004 and August 31st 2007 is welcome to tryout.
For more information or questions, email our registrar at
secretary@braintreebaberuth.org
*** **** ****
Weather Notices:
In case of
bad weather
, please check our social media pages for up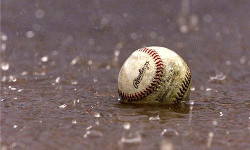 to date information. Coaches will also email/text players with updates.
Note
: Weekend game cancelations are considered on a "per game" basis.. not the whole day.
Mission Statement
To provide an opportunity for our youth to have fun, learn, experience and achieve in the game of baseball. Braintree Babe Ruth Baseball emphasizes the basic ideals of sportsmanship, fair play and respect for the rules of the game among players, parents, coaches and all other event participants.