Update on our 2020 Babe Ruth Season
Braintree Babe Ruth remains cautiously hopeful on having a 2020 baseball season. State and Local Governments are our factors in determining what we are allowed to do and/or not do. We are currently learning about the 4 phase process the Governor has announced but too many questions that need to be answered or explained for us to make a smart decision. Our first priority is the kids and parents safety!!!!!!!!!!!!!
Our hope is that once our community is able to safely gather, we can structure a season for both divisions to play town baseball in the middle of the summer. There are many factors to consider with this concept - The largest being the fact that the longer we wait for clearance to play, other sports will/may take precedence regarding athlete's schedules and availability.
Timelines
The Executive Board has set a date of June 14th as a deadline to decide on the possibility of a 2020 season. If the state and town allows us to play organized sports, we are prepared to move quickly to form schedules, assign fields, and provide umpires so we can begin playing the game of baseball come July.
Obviously, if the health crisis prevents this, the Executive Board will be forced to cancel the season and begin the process of refunding monies to all families.
Braintree Babe Ruth will continue to update families with baseball related news (via email) as more information presents itself. Until then. If you need to speak with anyone directly regarding this matter, please feel free to contact any member listed below:
Erik Curtis – Vice President – 617-875-6729
Hank Joyce – Treasurer – 617-697-4263
Glenn Holton – Secretary/Registrar – 617-840-3211
Please be safe, stay active and Thank You for your patience.
Your Braintree Babe Ruth Executive Board
Age Requirements

Any player born prior to May 1, 2007 and on or after May 1, 2004 will be eligible for Babe Ruth 13-15 League competition.
For more information or questions, email our registrar at
secretary@braintreebaberuth.org
*** **** ****
Weather Notices:
In case of
bad weather
, please check our social media pages for up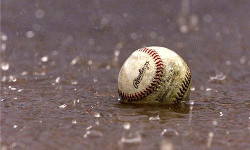 to date information. Coaches will also email/text players with updates.
Note
: Weekend game cancelations are considered on a "per game" basis.. not the whole day.
Mission Statement
To provide an opportunity for our youth to have fun, learn, experience and achieve in the game of baseball. Braintree Babe Ruth Baseball emphasizes the basic ideals of sportsmanship, fair play and respect for the rules of the game among players, parents, coaches and all other event participants.